♦ We have bought or sold seven homes in three different states and two different countries. We have never had service, before or after the sale, which approached the care and attention that was provided by you and your team. We interviewed and selected you several months before we wanted to actually put our home on the market (and start those pesky viewings). At your suggestion we had you pre-market our home on your web site. The on-line information and pictures that were available and the marketing that went into this phase was spectacular. Your team followed all of the details right from there until the final close. At no time were we left wondering what needed to happen next or wondering how we got such things as water testing, etc. completed. Your service was head and shoulders above anything that we have ever experienced or ever heard about. We recommend your service highly to anyone who will listen. -- L.A. and D.A.
♦ Following Audrey and Ed's advice on items such as competitive pricing and house presentation, our home sold in three weeks! Audrey and Ed's professional manner made the selling and buying of our homes, a situation which can be filled with stress and problems in less capable hands, a pleasant experience. -- C.L.
♦ Words can't express our appreciation in finding a home for us and selling our home... Both of you are thoughtful, considerate, knowledgeable, and extremely professional. We knew you would be an excellent choice in selling our home but we had no idea the care and quality we were going to receive. Your marketing program is incredible! Thank you again for going above and beyond what we feel most agents do. -- B.K.
♦ Thank you for your expert assistance in buying and selling our home...The many hours you spent helping us find the right house, at the right price, in the right location were greatly appreciated. Your knowledge of the whole marketing area made it easier for us to make the proper selection. Due to your constant follow-up, we were able to retail the house in a slow real estate market. -- J.D.
♦ Debbie and I want to thank everyone (you, Ed, your whole team) for everything regarding the sale of our house… You and your wonderful team eased the anxiety of moving because we knew we were in good hands. You were always there for us. Prompt, professional, friendly, always helpful and reassuring. If you don't have Audrey and Team on your side in buying or selling your home- you just don't have the best!!! --D.C. and D.N.
♦ Hope all is well! Just a quick note to express how satisfied Ruth and I were with your services and your team's service! From the first meeting with you where you described the process, to the final closing, there were no surprises. I should correct that, there were a number of very positive surprises. This was definitely the best experience we have ever had related to the home selling process. Professionalism, customer service, getting the job done, on-time appointments, communicating, and doing what you said you were going to do, are all at the top of the Primozic list. Your market knowledge helped us enjoy additional equity, yet did not compromise any sales opportunities. With four bidding offers within a few days of listing, we sold quickly because of your marketing efforts, web site on our home, and advice on what we could do to help market the home. Having bought and moved into our sixth home, we hope we won't have to go through this process for a long time (at least until our seven year old goes off to school) because we know the experience won't be the same! Ruth and I wish Ed and you the best of luck and know there are going to be many more happy Primozic clients out there! -- R. and P.K.

♦ Just wanted to take this opportunity to say "Thanks" and "Well Done" to you. You certainly give "realtors" a good name, they should all be as professional and accommodating as you!! You always returned telephone calls promptly and always followed up on things that you said you would do. That's not always the case, unfortunately, in today's business climate. If people want good, old-fashioned service they should choose you and we will not hesitate to recommend you, should the opportunity arise. The sale of our home went very smoothly and exceeded our wildest expectations! Thanks, also, for "reining in" some of my more imprudent impulses…or as my husband called it "wanting to give away the store." He's definitely a fan of yours!! Also, please thank your team for the excellent photography work they did and your kindness in making extra CD's for our children. They really appreciated receiving that memento of their old "homestead"! Some of our friends commented on what an excellent marketing job your team does, after seeing our house on your web site. The house sold quickly and the whole process could not have gone better, thanks to your efforts. -- A & M.B.

♦ Your presentation of the homes you are listing is far & away the best I've seen. -- S.V.
♦ We appreciated your advice and the wealth of knowledge you possess about the area, your knowledge of the current market, and insight into productive purchase strategies. Finding a home in this market would have been impossible without you. You can be sure that we will recommend you every chance we get, and will continue to recommend the Audrey team in the future. -- D.W. and J.A.

♦ We were and continue to be in awe of how hard Audrey & Ed Primozic work, the knowledge, the effort, the time, the diligence, the availability, the professionalism, the honesty, the obvious enjoyment of what they do, the follow through not only through the settlement, but also checking on us to see how we were settling into our new home. -- M.E. & J.E.
♦ Just a quick note of thanks and gratitude for all the help, aid and comfort you gave us. We are all settled now, and are most grateful for your professionalism and kindness, and the extent to which you made life easy for us. -- B.R.
♦ Tim was a joy to work with. He listened to us and quickly determined how best to meet our needs. Tim made himself available for us regarding any questions we had during the entire process. We were, and still are, so pleased with Tim's professionalism and high quality service, that we have, and will continue to, recommend Tim to friends, neighbors, and co-workers. If we were to move again, we would not hesitate to call on Tim. -- S.L.
♦ We are writing in regards to our realtor, Tim O'Ney, to let you know that we were very pleased with the service he provided us during the purchase of our home. As first time buyers, we were very nervous about the process of buying a home. In many ways, we didn't know where to start. Tim was very patient and spent so much time coaching us through the process. Although he is extremely busy, we always felt like we were his only customers. Morning, noon, and night, he made himself available to help us find the perfect home. We are so appreciative of Tim's help and Weichert's attention to customer service. We truly found the perfect home. -- J. and L.M.
♦ It has been almost two months since we moved into our new home and we could not be happier! As expected, the sale of our town home was effortlessly completed as we had several offers to choose from. We expected the purchase of our new home to be more of a challenge as inventory was low; however, we did not expect it to be the ordeal it turned into. Throughout the many trials and tribulations we encountered in the new home purchase, your consummate dedication to our needs helped smooth the situation. When we felt like we could handle no more, you provided the much-needed encouragement that kept us moving forward. You definitely went above and beyond the call of duty and your level of professionalism is definitely in a class by itself. You certainly set the standards for what an agent should be and we wish that all agents showed the "Alma Burghardt" level of dedication and professionalism. Again, thank you for assistance and guidance and we most certainly will recommend your services to anyone who needs a truly professional agent. Should the opportunity again present itself, we would most definitely call upon your services. -- M. and L. M.
Audrey Primozic and Her Team of Licensed Salespersons
with Weichert Realtors Are Acclaimed
For Providing The Absolute Best In
Personalized Real Estate Services


We Sell More Because We Do More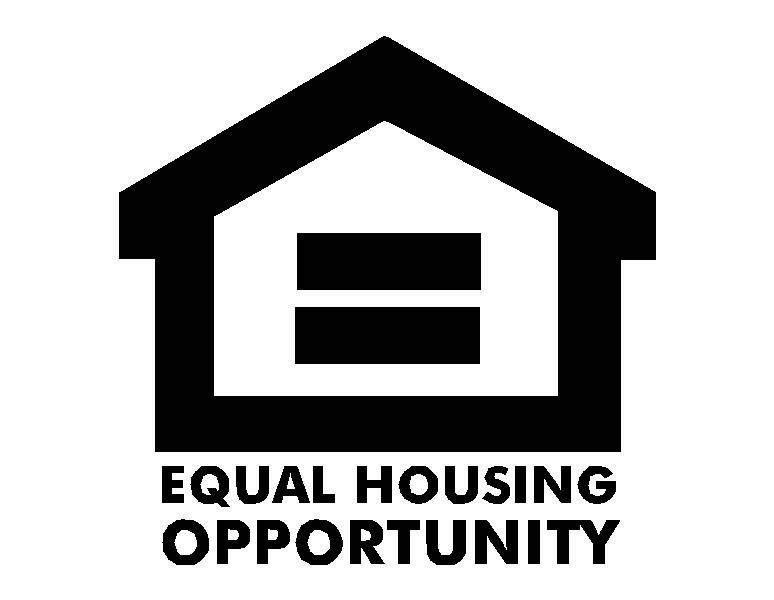 Broker's Office: 301-540-1330

All information in this Web Site is DEEMED RELIABLE,
BUT NOT GUARANTEED AND SUBJECT TO CHANGE WITHOUT NOTICE.
All measurements within this web site are approximate.

© Copyright 2008, ® Registered Trademark and TM, Trademark Are The Sole Property Of Audrey Primozic, All Rights Reserved.